How addicted to Twitter are you?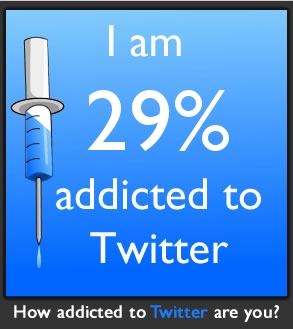 Created by The Oatmeal
...which is to say not really addicted to Twitter. I like it because I have a few local people and news outlets that I follow, for following NASA, especially
NASA Wallops
and the moon probes, and for some national news that I follow. For my own tweets, I usually just post a link to the stuff here that I think people would be interested in.